Labirint života i smrti izgradile su Ivančica i Željka pokraj Varoši. Pročitajte što o tome piše Ivančica.
Željka i ja otvorile smo labirint život-smrt-život 16.10.2010.Velik je, promjera 15m. Bez obzira na veličinu, i na krčenje terena, nekako smo ga brzo i s lakoćom napravile. Ritualno otvorenje je proteklo u tišini.U suton, uz čitanje ritualnog teksta, tu i tamo smo tihim udarcima udaraljki naznačili da je riječ o slavlju, a u središnjoj spirali postavljale smo crna pera vrana .Ovaj labirint se povezuje s tom zanimljivom pticom, a središnja spirala simbolički označava proces smrti. I kao zanimljivost, jedan panj je u njemu izgledom glave ptice s velikim kljunom.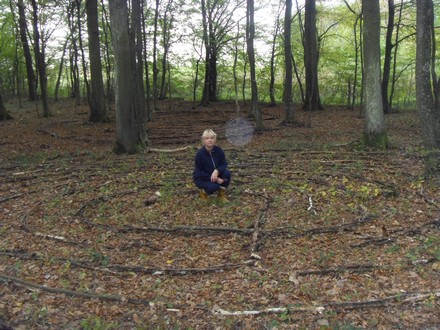 Za vrijeme ritualnog otvaranja i poslije, nakon njegovog završetka obje smo osjećale duboki unutarnji mir.Baš kao što i predstavlja ovaj labirint – naše unutarnje jastvo,duhovne značajke, mir i tišinu.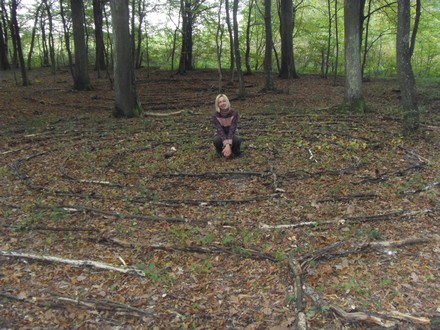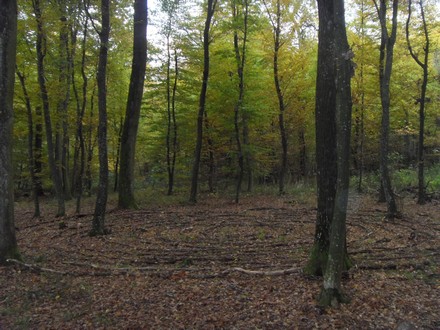 2 Responses to "Šumski labirint života i smrti"
Leave a Reply
You must be logged in to post a comment.