Proljeće je vrijeme aktivnosti pa su tako aktivni i naši graditelji labirinata. Ovog puta aktivan je bio Saša Kovačić koji je izgradio labirint preobrazbe na otoku Lošinju.
Saša je labirint izgradio u prostoru tvrtke "Kalvarija" u Malom Lošinju. Kao materijal za gradnju je koristio kamen kojega tamo ima u izobilju. Gradnju je započeo 30. 04.2011. a završio 08.05.2011. kada ga je ujutro i svečano otvorio.
Još jedan otok bogatiji za još jedan nebeski labirint!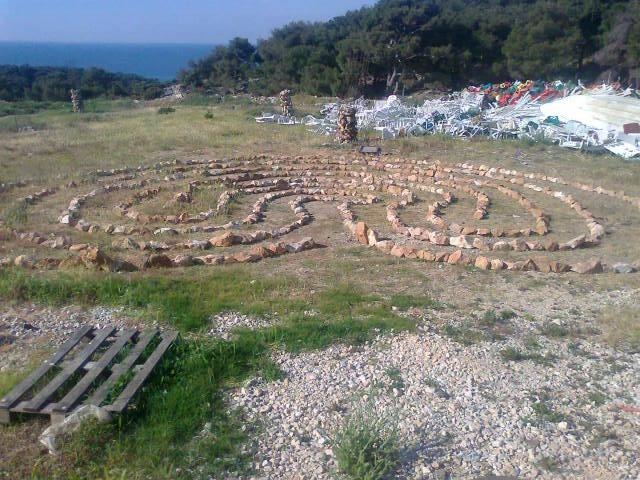 One Response to "Labirint preobrazbe na Malom Lošinju"
Leave a Reply
You must be logged in to post a comment.