Lijepa vijest stiže nam iz Vinkovaca. Damir Dizdar baš i nije bio zainteresiran za labirinte ali onda se nešto promijenilo. Evo što on kaže o tome.
Za nebeske labirinte sam čuo prije par godina te sam i  Adrianovu knjigu o labirintima imao u rukama kad se pojavila u prodaji ali me sve do nedavno nisu nešto posebno zainteresirali. Prije tjedan dana pričao  sam prijatelju Zlatku Krstiću o labirintima i on se jako zagrijao za tu ideju te smo odmah prešli na djelo.
Tako je nastao labirint ljubavi i stvaralaštva na njegovom imanju u blizini Vinkovaca (Nova Brana – vinkovačko vikend naselje cca. 6 km od Vinkovaca). Labirint je nastao u nekih 40-tak minuta, a napravljen je od kreča i cementa (rubovi koji će ovih dana biti zamjenjeni opekom).
Zanimljivo je da se netom nakon izgradnje labirinta pojavila duga i to točno na jugoistoku tj. u njegovom prirodnom smjeru što se vidi i na slici koja na žalost nije baš najbolje kvalitete (slikano mobitelom). Obuzelo nas je neopisivo ushićenje, te nam dalo "vjetar u krila", tako da sam uvjeren da će se na ovom području  pojaviti još labirinata.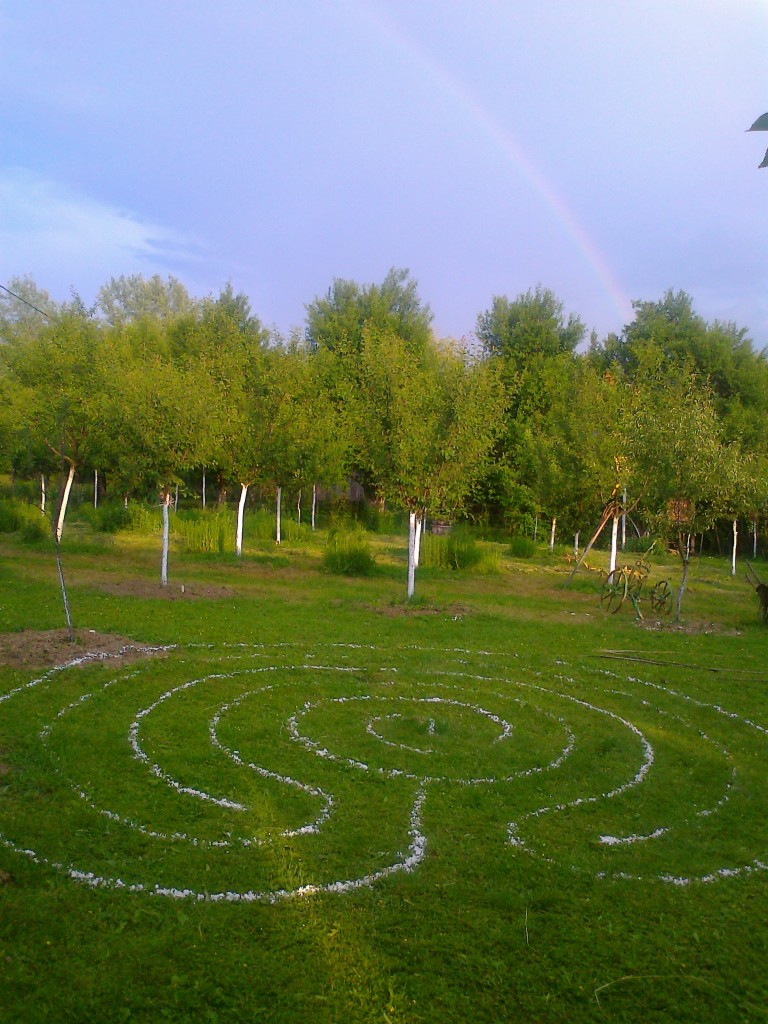 Leave a Reply
You must be logged in to post a comment.