Knowledge about celestial labyrinths is spreading all over the world. One of our reader who lives in South Carolina, in the country outside the small town of Camden, was introduced to our web site by her friend from Croatia.
Her name is Beth Langley and she is a member of  The Labyrinth Society. She was introduced to Celestial labyrinths several years ago and now she helds Celestial labyrinths workshops. More about Beth Langley can be found on her web site Lasting Labyrinths.
Beth contacted us and sent us some beautiful pictures. Here's what she wrote:
I have created (at least on paper, cloth, or chalk on pavement) all of the celestial labyrinths.  My friend, Sandra Pokos from Zagreb, introduced me to the site several years ago.  I have included the celestial labyrinths in many of my workshops on labyrinths, always with references to Celestial labyrinths web site.  In fact I have a workshop planned entitled "Introduction to the Celestial Labyrinths"  at the next Labyrinth Society Gathering in Taos, New Mexico in October of this year.  There I will share information from the website, demonstrate the drawing of them, allow time to practice, and then provide water colors and paper for the participants to choose one of the labyrinths to paint as a special keepsake.  My workshop will be 90 minutes, and I hope to spark interest in our group about the celestial labyrinths and the park in Croatia.
With Adrian's desire to spread awareness of these labyrinths, I hope I have his blessings in sharing these beautiful and powerful labyrinths.  I plan to have handouts that will reference Adrian's website and park.  If he would like to provide business cards or any specific information I could give to the participants, I would be happy to pass them along include it.
I am planning to come to Zagreb in 2012 for a Montessori conference, and Sandra and I will visit the City of Celestial Labyrinths, too.  Sandra had the pleasure of meeting and studying with Adrian during one of his courses, but she is waiting for me to come to the visit the labyrinths together.
Thank you very much Beth! We hope to see many celestial labyrinths built in the USA in the future.
Here's a picture of the labyrinth in Beth' yard.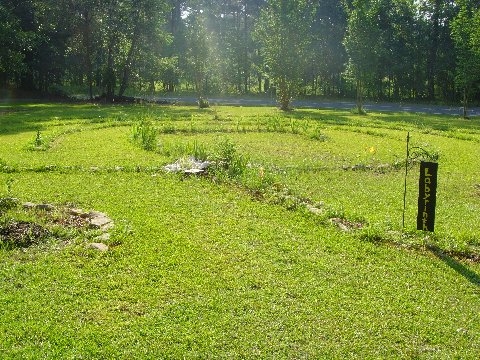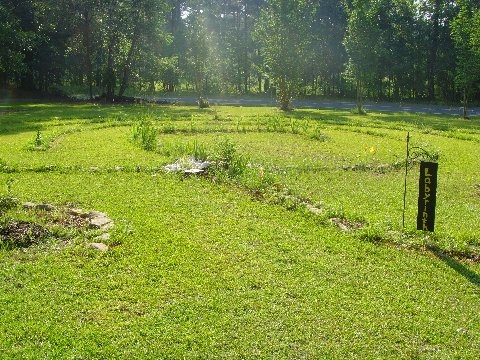 It's a bit hard to see but this is labyrinth of connection.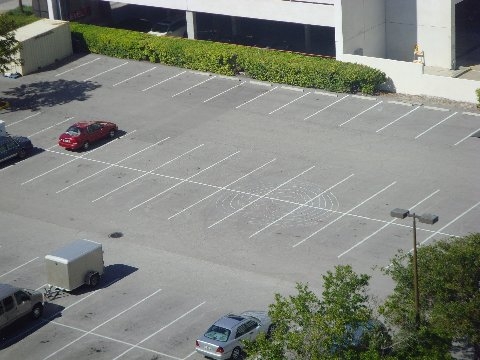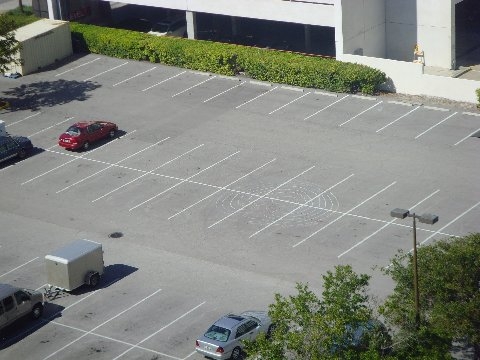 Here are pictures from her workshop.
2 responses to "Celestial Labyrinths in South Carolina, USA"