Marko Šošić je u svom dvorištu u Vinkovcima napravio maleni ali vrlo lijepi labirint preobrazbe. Evo što je o tome napisao.
Kao što i simbolika Rahuovog labirinta govori, tako je danas i nastao u dvorištu-neplanirano, naglo i brzo. U manje od 45 minuta nacrtao sam oblik u svježem betonu i poslagao mozaik od kamenja kojega sam godinama skupljao po svijetu. Predstavlja Sjeverni mjesečev čvor ili Rahu = Transformacija.
Hvala Marko. Nadamo se da će ti ovaj labirint pomoći u željenim promjenama.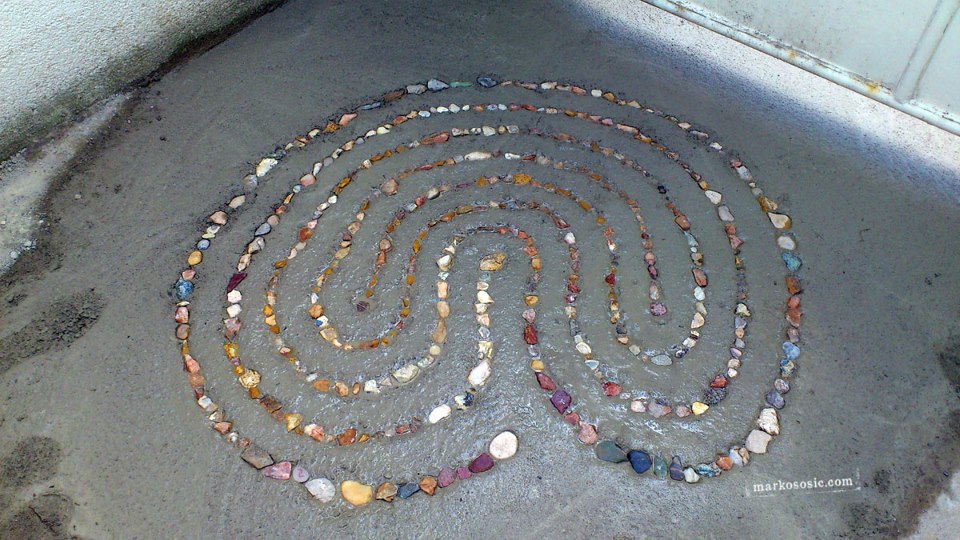 Leave a Reply
You must be logged in to post a comment.